Dubai, UAE, June 7, 2017: The Italian fashion brand, POLICE launches a new edition of classic attractions that has technology and superior engineering in tandem facilitating the metamorphism of the quartz watch to automatic timekeeping.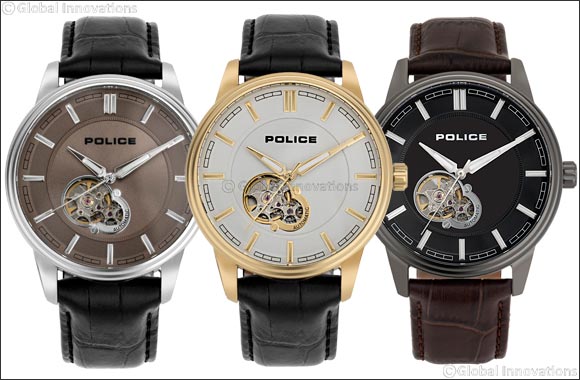 With a touch of vintage that has classic lines and neat silhouettes, the timepieces hark to needs of the modern fashion aficionado who believe in 'less is more'. Textured leather straps and quaint bracelets in earthy browns and classic blacks offer the timepieces their unique character; giving a glimpse of the intricate movement of the many wheels, springs and gears that promises accuracy of time, the dial opens your imagination to the core of your timepiece's working.
Making its mark in the automatic space, POLICE has designed these watches to reflect the distinctive POLICE DNA that can be styled with any attire. Be it your formal best, or with your casual vest, these timepieces are your go-to accessories.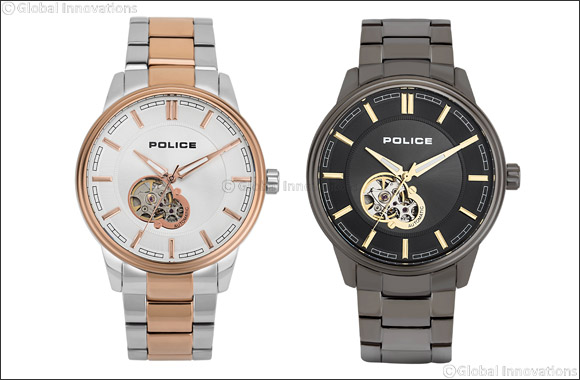 Comfortably priced at AED 1200, the new POLICE automatic timepieces are available at exclusive POLICE kiosks and leading retailers across the Middle East.
POLICE
Launched in 1983, POLICE is the Italian fashion brand that has been the hot favorite of some of the most stylish A-listers like David Beckham, George Clooney, Neymar Jr and Tamer Hosny. Today, the brand has a cult status by virtue of its bold designs and popularity worldwide.