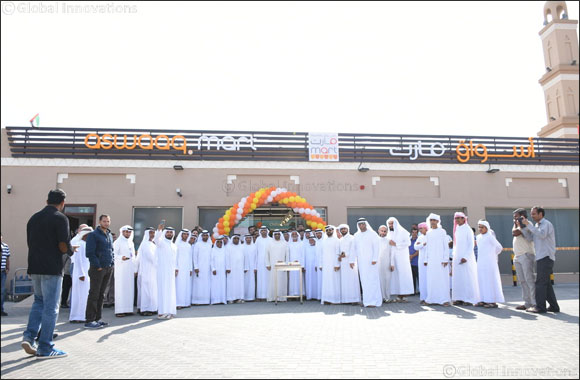 Supporting new directive from His Highness Sheikh Mohammad Bin Rashid Al Maktoum which aims to enhance Hatta's economic and social capabilities
Developing a 60,000sqft community mall, which will be ready 2018.
Dubai, UAE, December 18, 2016: aswaaq has announced the launch of a new aswaaq Mart in Hatta. The store is part of the new 'Marts' concept from the leading UAE supermarket and community malls chain. Serving the needs of the local neighborhood, the mart will provide a range of high quality produce and fresh daily essentials, including groceries, fresh fruit and vegetables, and fresh meat. With its welcoming ambiance and world-class service at the heart of the community, the new store aims to give Hatta residents more choice than ever before.
This latest addition to the aswaaq Mart portfolio has been launched by the brand in direct response to the recent development plan for Hatta launched by His Highness Sheikh Mohammad Bin Rashid Al Maktoum, Vice-President and Prime Minister of the UAE and Ruler of Dubai in November 2016. The development initiative aims to enhance the social and economic capabilities of Hatta, and to harness economic opportunities in the area, with a particular focus on empowering the next generation of Emirati entrepreneurs. aswaaq's core company strategy as it expands its reach across the Emirates over the next five years is to create a tailor-made retail solution which addresses the exact needs of each community, as well as providing new and exciting opportunities for youth within the business. The aswaaq Mart franchising model, which was recently announced during the Global Franchise Market, is committed to championing entrepreneurialism by providing opportunities to start-ups and SMEs, and supporting the new businesses through the initial stages of development.
Following the opening of the aswaaq Mart, which was announced today, the brand is developing a 60,000sqft community mall, which will be ready by Q3, 2018. Dedicated to creating a unique shopping experience which serves the exact requirements of the Hatta community, aswaaq invited local residents to a gathering, 'Al Multaqa', which took place on December 13 to 15 on the aswaaq plot in Hatta. Residents were able to express their opinions and share their thoughts on the design and services for the new mall. By listening to residents and understanding their concerns, aswaaq will be able to develop a retail solution which addresses their needs.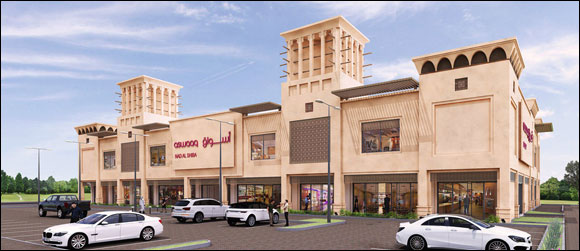 As aswaaq continues to grow, our key aim is to retain our position as an industry leader, by developing retail concepts which truly serve each neighborhood's needs and become a heart of those communities. Both of our new developments in Hatta will bring residents even closer to the highest quality retail experience and international levels of service. We are proud to support the Dubai government's objectives to boost the economic and social prospects of the Hatta community.
- says Yousuf Sharaf, CEO of aswaaq.