The new Bershka campaign represents a bold attitude for young people breaking the fashion rulebook
Dubai, UAE, September 28, 2016: Bershka knows how to distill the essence of young people, with a curious, edgy and formidable spirit, into a look-book that brings together the boldest trends of the last three decades. Past, present and future converge in a fashion going beyond established ideas and presenting clear musical influences.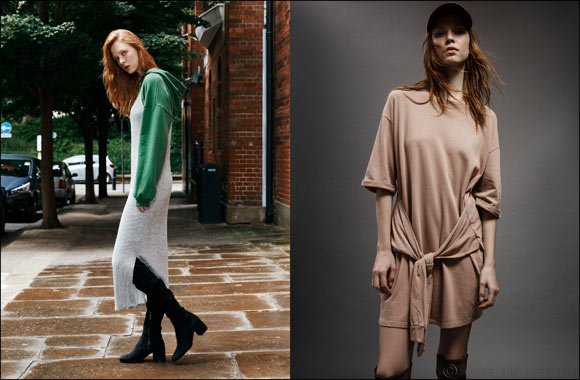 For her:
Continuing unisex, sporty and futuristic trends in comfy, geometric prints, towelling is the star fabric of the season. In every shape and for every occasion, sweaters are a key piece to create outfits this Autumn/Winter. Whether as a track jacket, cropped hoodie or sweatshirt dress, each towelling piece represents a key look of the season: irregular cuts, extra-long sleeves and oversized trousers. Primary colours match with earthy, natural tones and makeup, creating bright outfits with a distinctly retro air, or clean, monochromatic looks. We pay tribute to the nineties with a pure grunge/goth chic style, woolly and velveteen textures, as well as tartan patterns are just some of the main materials and looks for outer pieces.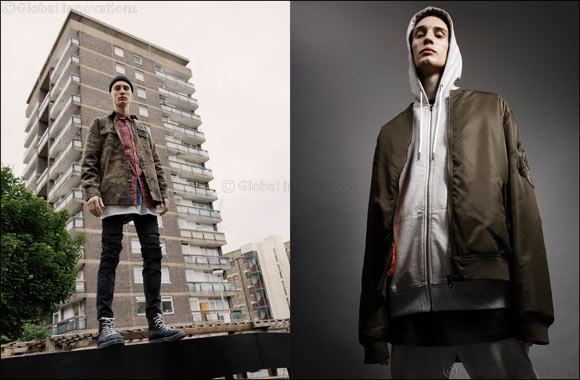 For him:
Musical trends of nineties subcultures merge in male fashion this season. The oversized style of rap and hip hop match with frayed, dirty grunge looks, including
t-shirts with rebellious messages as a nod to neo punk.
Oversized outer pieces are essential for a layering effect made famous by rap. Super skinny, frayed and dusty pants are a must to match with military boots and outfits in khaki/salmon hues.
"No limits. We do what we want because we have decided to express ourselves beyond the rules. Open up your mind, let's become urban nomads. Travel, love, live as much as you can and in some many ways that you will raise higher than the stars.
Rules were always made to be broken.
Is time to create your own life and BE YOURSELF".